Winter Newsletter 2022- read this newsletter with much nicer formatting here.

As we welcome the Winter Solstice, we honor the rhythms of life. We are reminded that we are all connected, and just one small yet necessary part of the whole. In the transition of this season, we want to take a moment to reflect on the incredible capacity of our Burning Man Community.In this newsletter, we share our End of Year Review, announce the BWB Grantees from the Community Micro-Grant Program, share inspiring report outs from groups and projects around the world, and more. 

If you're considering a year-end donation, we'd be honored if it would be with us. BWB only thrives because of people like you. We don't know what the future holds, but we're looking forward to building it with you in 2023 and beyond.

Stay connected and let us know what you're up to in the world. We are community-led and community-supported. Thank you for being you.



16 BWB Chapters. 13 Active BWB Working Groups. For a total of 29 activated groups across the globe.
 Facilitated 2 Civic Ignition Grant Workshops and brought back the 12th Annual BWB Community Micro-Grant Program after two years.
 44 initiatives funded, distributing $45,000 in micro-grants of $100-$1500 per project. 
 Hosted 99 participants at Fly Ranch for the BWB Spring Summit 2022, activating the Hualapai Flat for a sanctioned effigy burn for the first time since 1997.
 Co-created with 130 campers in producing the BWB Esplanade camp in Black Rock City, hosting offerings for the public and amplifying the civic impact of Burners around the world.
 Engaged 24 projects through the BWB Project Proposal Form.
 BLAST worked with 21 green theme camps for its initial run in BRC.
 RAT worked with 12 artists to start solar powering their projects for the first time in BRC.
 9 new episodes of the Culturally Attuned Podcast.





While our full impact data isn't available yet we can tell you that the global BWB Chapter and Working Group network impacted over 10,000 people and activated 800+ volunteers towards 12,000+ hours of civic service in 2022.

Connection through shared interests is a building block for ongoing positive impacts in our local communities around the world. We call these "Communities of Practice":Bravo to our civic impact leaders! If you're a leader in your community (or want to be) and want to count your efforts towards our global narrative of impact, find your nearest BWB group here and say, "Hello!"

 In 2022 we welcomed a new BWB Working Group: Bogotá, Colombia. In its first year, BWB Bogotá has instigated two inspiring projects. 

Supporting the 2030 Sustainability Roadmap in Black Rock City:
Working with BLAST & RAT were major successes and have become leading volunteer teams for sustainability. These projects emerged from the Green Theme Camp Community (GTCC).Burner Leadership Achieving Sustainable Theme Camps (BLAST). BLAST created a rating system for Theme Camps to gauge how sustainable their operations are across these areas: Power, Water, Food, Waste, Shelter and Transportation.
 Renewables for Artists Team (RAT). RAT supported 12 artist teams in becoming solar powered for the first time in BRC.



10 Supported External Projects:
Ukraine Ambulance Project, Konstantin Antropov (Refugee & Migration Support)
BWB tracking of Community Response to Ukraine (Refugee & Migration Support) 
Hurricane Response Mutual Aid Resource Document for Puerto Rico, Karla Milugo (Disaster Response)
Habibi.Works 2022 Makerspace in Katsikas refugee camp, Greece, Mimi Hapig (Refugee & Migration Support, Arts & Culture)
The Midweek Cleanse, Maddison Newbold (Environment/Sustainability)
Happiness Burn, Luis Gallardo  (Arts & Culture)
Rez Rides, Redbirds Visions (Indigenous Issues/ Sovereignty)
Native Solidarity Project, Kitten Calfee (Indigenous Issues/ Sovereignty)
Abracadabra NYC, Laura Newman (Disaster Response, Arts & Culture)
Rave Revolution, Thomas Diacono (Civic Involvement/Advocacy & Arts & Culture)

The bread and butter of BWB are the projects we support and our members create. Are you a civic leader in your community? Share your project with us via the BWB Project Proposal Form to see how we can support your impact.



The 12th Annual Community Micro-Grant Winners
This year we received 106 grant submissions, addressing a variety of social issues. The judging process was tough, but in the end, 36 
projects were selected. From supporting the creativity of Indigenous Mayan students in Guatemala to empowering USA community initiatives by distributing supplies for people experiencing homelessness, to a rooftop garden supporting food sovereignty for Syrian refugees in Lebanon, these projects are sure to inspire you.
->Click through to learn about our 2022 grantees from across the globe<-

2022 Civic Ignition Grant Winners:
You can also catch up on the Multi-Regional Summit and Burners of New Zealand & Australia Civic Ignition grant cycles, from earlier this year. We distributed 6 grants across the 2 regions.




We released 9 new episodes of Culturally Attuned, continuing the Burning Man Project partnership with the United States Institute of Peace (USIP). The podcast and complementary course support those who are interested in learning what it means to be culturally competent, and why it's so important.
 We hosted an on-playa speaker series with topics including: "R.I.D.E. to Beloved Community" and "Fly Ranch & Sustainability"The BWB Spring Summit brought together conversations centering on the concept of time, related to land stewardship at Fly Ranch. There were discussions and programming related to:
Connecting with Land (walking tours)
The Long Disaster (Nick Farr)
The History of Fly Ranch, Fly Ranch through Time (Fly Ranch & Ripple teams)
Cobb Brick Prototyping with Alight (Mike Zuckerman, Angela Gentry)
Radical Inclusion, Diversity, Equity (R.I.D.E.)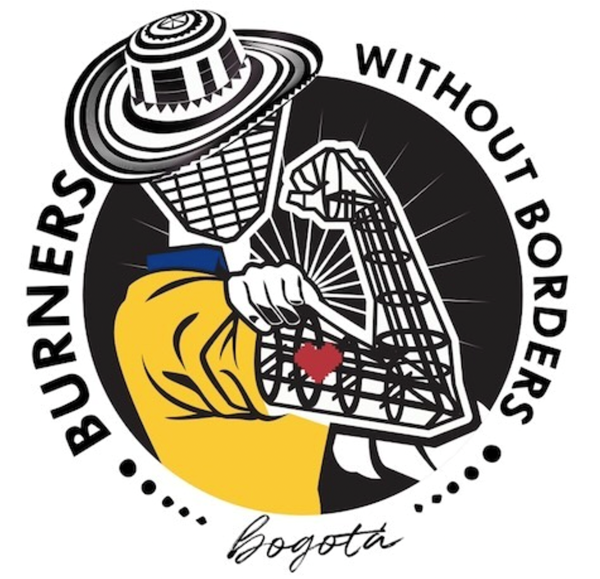 BWB Bogotá
BWB Bogotá held two fundraising events that blended friendships with music and social impact. Check out their two main initiatives this year: Since April, BWB Bogotá has offered original educational content to 30 kids in Bogotá, sharing about alternative career paths. In phase 2 each youth will choose their preferred path, ideate, and develop a 3-month long group project aimed at highlighting their individual "reasons for being" based on the Japanese concept of the Ikigai philosophy (life purpose, or reason for being).
 Bee Safe is a conservation, repopulation, and community education project in Zipacon, Colombia, that aims at creating a propitious habitat for bee colonies spread among 40 artisanal hives in which 80,000 native specimens can thrive. This program expands an ongoing program of hands-on youth education and bee-keeping to additional four schools in the region.

Follow them on IG @burnerswithoutbordersbogota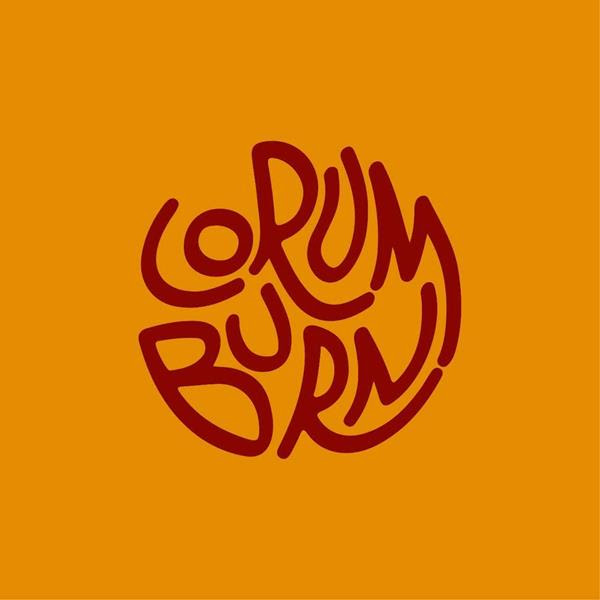 BWB BRAZIL
In Bahia Brazil, where the first contact between the Portuguese and Native Americans took place, the BWB Corumburn group works with affirmative action to empower local indigenous people, preserve the environment, reforest the Atlantic Forest and monitor the political struggle of the Pataxó ethnicity for demarcation of their lands. BWB Brazil has focused on justice for all Indigiousious tribes in Brazil and applied for the BWB grant based on the expressed needs of that community.BWB Brazil is excited to build a traditional Indigenous kitchen for the Pataxó community with Kijemy ūpú Mãguty (Food House). The food house allows us to carry out important cultural rituals and welcome visitors to the village. The dry bathroom we're building will support tourism in the village, which is crucial for financial stability. The kitchen benefits approximately 11 families and 35 residents who live in the village. This project is special because it maintains culture, supports children in living the traditional way of life, and provides financial stability for the community.

Follow them on IG @corumburn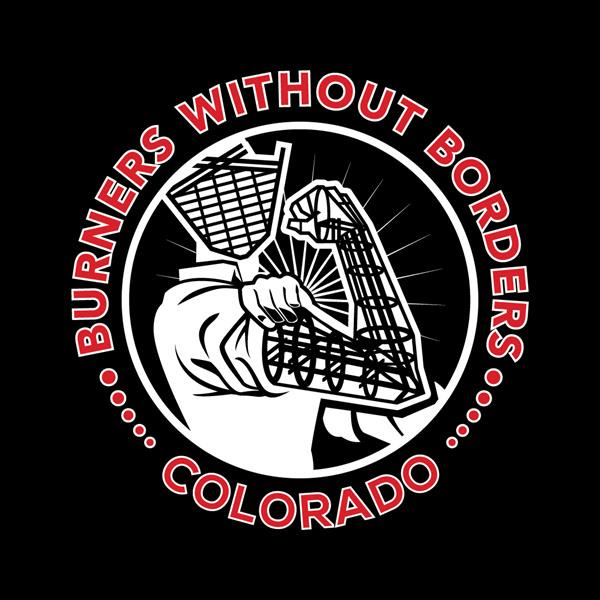 BWB COLORADO

BWB Colorado had a meaningful year supporting mutual aid and harm reduction, from free Naloxone and CPR training to the building of the 'Temple of Tranquility'. The temple is a community-driven response to the collective traumas experienced throughout the Boulder community following the tragic events of March 22, 2021, the Covid-19 pandemic, and the Marshall Fire. The Temple serves as a non-denominational space for contemplation and reverence.In the coming months, Colorado will build on projects around improving regional communication skills. Funds from the 2022 community grant will be used to purchase a radio repeater, hand-held radios, and a private business frequency to share radio communications equipment between the local Burning Man regional community. The equipment will ensure better communications across several groups during events and crises.
Connect with the Colorado BWB Community here.


BWB NYC
The BWB NYC Working Group supports civic impact projects throughout the New York City boroughs. 2022 saw the following projects:Decompression 2022 Collaboration with House of Good DeedsSupporting Bushwick City FarmCommunity Clothing SwapsNY Cares Coat DriveUpcoming Backpacks for the Unhomed Project: 
"Off to a solid start with a $1500 grant from BWB, a truckload of supplies delivered by our friends from BWB Detroit, and storage space gifted by Brooklyn burners. Our goal is to acquire backpacks and call upon the greater community to fill 'em up, via donating funds, buying off an amazon wishlist, having students write greeting cards, or requesting donations from companies."Get Involved:
– Volunteer by sourcing materials, approaching companies for donations- connect directly with Lauretta:  lauretta.prevost@gmail.com
– Send Lauretta your WhatsApp number to be added to a group thread.

– Join the Facebook group Backpacks for the Unhomed- NYC BWB.If you want to support financially: Venmo (@Lauretta-Prevost) or PayPal ("friends and family" to lauretta.prevost@gmail.com) and label as "backpacks."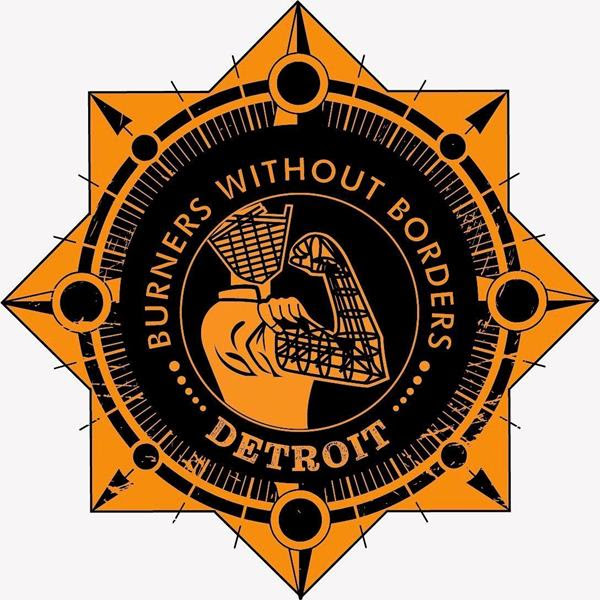 BWB Detroit
Since 2007, BWB Detroit has been easing the discomfort of homelessness through direct action. Working towards access to services with dignity for all folks in Detroit.In addition to their "Free Store" events, BWB Detroit received a recent BWB grant, which will support the next Detroit Backpacks for the Homeless project. Each backpack will be filled with useful items and will also provide a meaningful human encounter. This project not only helps people in need but also builds community. Making a difference, one backpack at a time.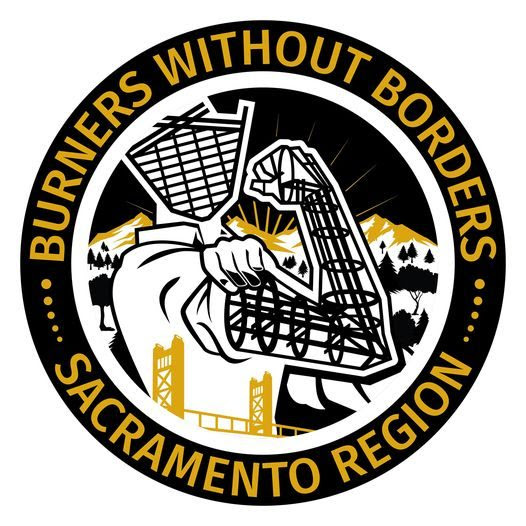 BWB Sacramento Region
In 2022 this community came together on a number of initiatives, received grants, produced a theme camp, and experimented with outreach and networking at public events.The Lambano Project, Mt. Elgon Uganda.  Taking back the ownership of coffee farming for the Budduda community. The recovery of coffee farming in the area provides sustainable economic and social benefits.
 The Perquin School Project, El Salvador. Collaborating with Connected By Our Humanity and California Dreamers has been slowly restoring two schools in Perquin El Salvador. An additional grant ensured this project's completion.Tutus for Pride. Burning Man's Tutu Tuesday inspired a volunteer to bring the tutu-making experience to Sacramento Pride. The Sacramento Valley Spark booth brought people together through the simple act of making and wearing wrist tutus.Sacramento Region Burner Donation Barrel, Angela Gentry. The barrel is an upcycled water barrel used as a mobile collection site to accept donations of food, clothing, and other goods at local events. A QR code will be printed so people may donate dollars instead of physical items. The project will activate twelve times a year.CRV Recycling Art Collector, Shira Lane, Atrium916. At the Atrium you will find locally made upcycled products for sale supporting the local eco-friendly maker community, to build circular micromanufacturing. Encouraging creative, community recycling through a new solar-powered art installation. This project encourages recycling and helps visitors to Old Sacramento contribute to a collaborative piece by recycling properly.Air Conditioning for School Kids in Teapa, Mexico, Susana Orozco. A project that supports Indigenous families who work for the cacao farms in Teapa, MX. Valagro, a cacao farm association, has partnered with the local school to provide AC and basic school supplies.Learn more about getting involved. 


BWB Vancouver
BWB Vancouver, one of the longest-running Chapters, reports on their re-emergence:

"Last year we supported numerous initiatives through collection drives and micro-grants to help those doing great work. These include the Kitsilano Little Free Pantry, the Ocean Legacy Foundation, the Darkness Into Light walk, the Rainbow Refugee Foundation, the DTES Heart of the City Festival, and the Crab Park tent city.We are happy to report we restarted our monthly 'Christmas Isn't Over' project. We get together to gift homemade soups, grilled cheese, and other treats to the community in Oppenheimer Park on the Downtown Eastside. We also give out clothes and toiletries. It is a great opportunity to interact and connect with some of the most vulnerable people in our community."



1. Pyramid Lake Paiute Tribe (PLPT) Museum Garden Engagement
In collaboration with the Museum, the team from the LAGI project Ripple will build a traditional Paiute shade structure called a "Haba" which is a small pavilion supported by wooden beams and a willow thatched roof, in the medicinal garden of the Museum and Visitor Center. Under the Haba, they will build benches built from old cottonwood trees that fell recently at a historic farm on the reservation. This space will be used as an outdoor classroom and gathering space for the museum. Join us this spring.
2. Mobile Horno (Oven)
Mobile Horno is a community-led initiative to create a mobile Earth-friendly oven (Horno) model to provide nourishment on wheels, while educating about Earthen building, the story of migration, and bringing the community together. The team will document the building process into easy steps to provide a toolkit for anyone who would like to build an horno to share with their communities. The Mobile Horno will be built at Fly Ranch and be tested in the region, and aspirationally in disaster zones in the pacific coastal states. Join us this spring.


Beach Clean-up in Corpus Christi, TX 1/27-1/29
Join BWB Corpus Christi as we start another year of clean-ups on January 27-29!We adopted the 6.7-mile stretch of beach in 2014 and continue to have art-filled clean-up events for all!

We welcome the stranger and hope to encourage new people to learn about our unique ecosystem! 
Join the fun here!

Renewables for Artists Team (RAT) Looking to Mentor Artists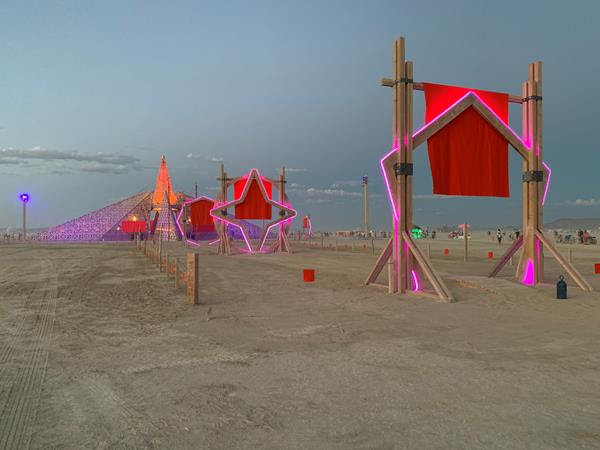 In 2022 RAT worked with artists wanting to get their art off the generator and on solar. As we set our sights on BRC 2023 we want to help more artists utilize renewable energy.RAT is seeking a few artists to mentor who already have plans but need help understanding how to provide power to via renewable solar energy. The projects can be as small as a few blinky lights to something more demanding. Interested artists should apply to this call by January 10th, 2023.

Help Build DIY Air Filtration Systems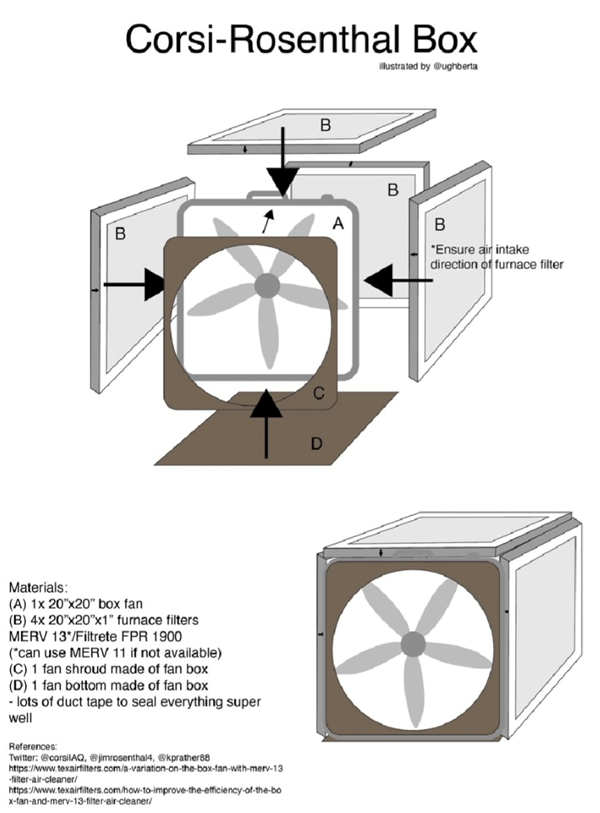 Join a grassroots initiative seeking to promote DIY air filtration/ventilation devices in indoor spaces by helping you to build & run your very own Corsi-Rosenthal box!This project is seeking those who currently work or have connections to folks who currently work in:
•Hospital administration
•Medical care facilities
•Grocery store management
•Post Office/Postmaster Generals
•School Board
•Event production/promotion
•Airline Industries
To help us clean the indoor air that we breathe!

Contact: kate.c.kelly@gmail.com



Will Roger is a cultural co-founder of Burning Man, an author, a photographer, and respected sage of our community.

Will has been holding a torch for Fly Ranch and is an important thought leader and supporter of the Burning Man 2030 Sustainability Roadmap. He is a true renaissance man. Listen as Will takes a deep dive and imparts his wisdom around the planet, our consciousness, and the way of radical awareness.

Listen HERE! 



Zac Cirivello, Fly Ranch Operations Manager, on the Trends with Benefits Podcast titled "The Future of Burning Man is Fly Ranch" Listen as Zac talks about the land, sustainability, long-term vision, reconnection, healing, and human creativity.

Fly Ranch is closing for the winter, but be sure to check out the virtual tour here!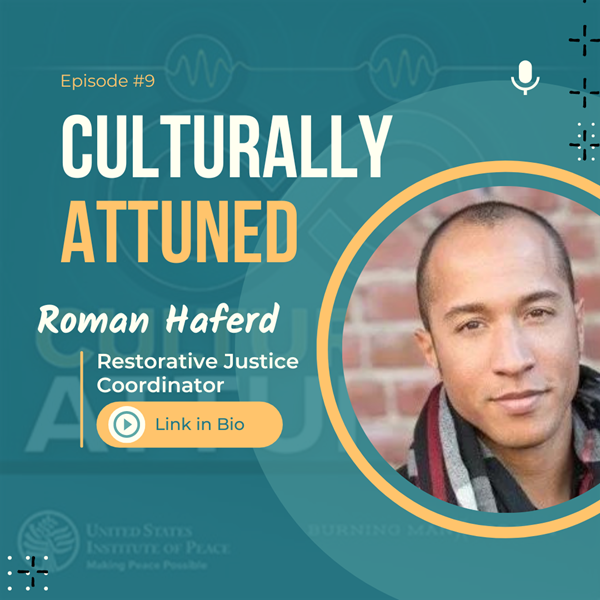 Culturally Attuned Episode 9: Bridging Divides through Restorative Justice.
USIP and Burning Man Project share stories and practical lessons for working in unfamiliar cultures.Roman Haferd went to law school and works for the Washington, D.C. prosecutor's office. Yet his work on behalf of justice is not as a lawyer. Rather than writing briefs or taking cases to trial, Roman heads a team of facilitators who seek "restorative justice." Their work builds connections between perpetrators and victims, facilitating dialogues that aim to find justice in the heart, not in the courtroom. At its core, restorative justice attempts to break the cycle of crime and punishment.
>Listen to the full podcast here.<



Apukuna – Burning Man 2022 Morning Prayer Ambient Set @ BWBRecorded Wed, 8/31/22 @ Burners Without Borders, Black Rock City (Northern Paiute (Numu) land).It was an invitation to Burning Man from the Burners Without Borders camp that first inspired my "yes" and subsequent journey to the Black Rock Desert. This was the first of three sets I played at the camp – this one being a one-hour morning prayer and meditation. May this prayer and meditation ripple into your life and to all beings you encounter.  LISTEN HERE



BWB exists because of YOU. Over the years, your participation and generous support have enabled this creative community to accomplish so much around the world.BWB is known for helping real people solve real problems. The unique gifts this community brings to the international stage are quickly transforming what people think is possible. To continue doing this important work, we need your help. To donate to the continued success of BWB, click here. Any amount that you can give will go a long way in helping us to reach our goals. Thank you!

Stay Connected– BWB Facebook
– BWB Volunteers Worldwide Group
– BWB Instagram
– BWB Telegram Chat Group
– BWB Soundcloud
– BWB Youtube
– BWB Twitter
– Learn how to create your own BWB Project